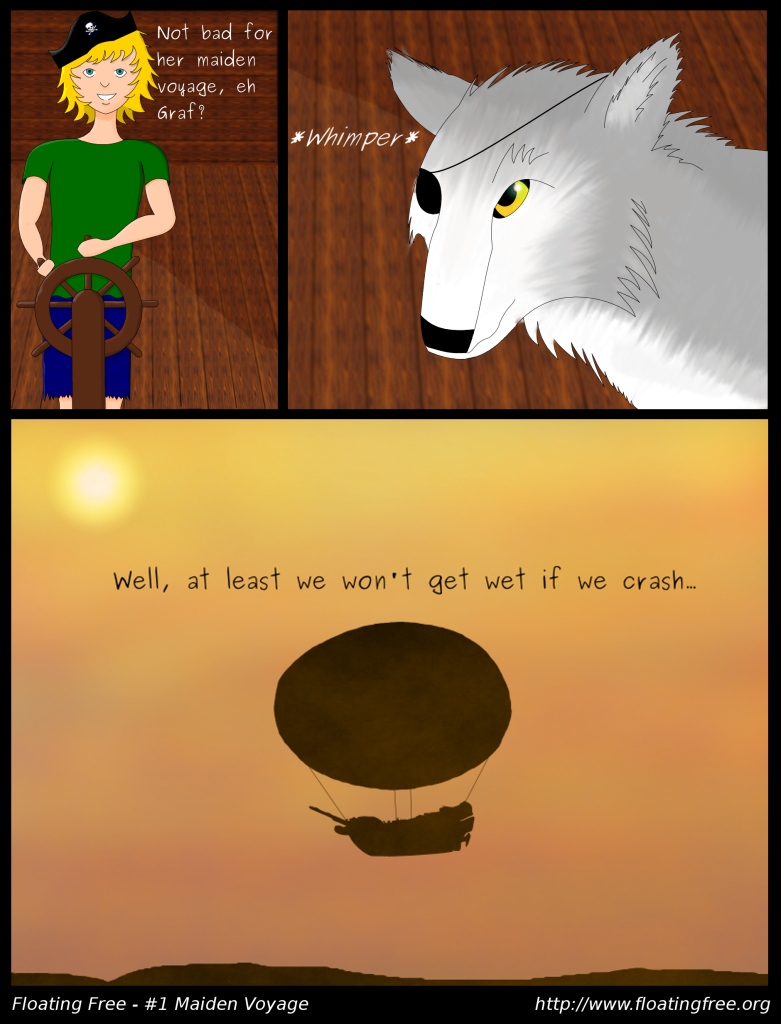 Who hasn't dreamt of living aboard a Zeppelin and leisurely cruising around the world? Lacking the millions of pounds necessary to actually do this I decided to have a go at producing a little web comic along similar lines. I don't know how long I'll continue it for as it has taken the best part of a week to get a single strip finished. I'd like to at least try and produce a complete storyline, even if it's only short, but updates may be rather sporadic.
Hopefully having something that requires me to draw vaguely regularly will help me to improve my drawing skills.
I won't post any further strips on my main blog, if you want to follow it further I've knocked up a quick site for it at http://www.floatingfree.org.